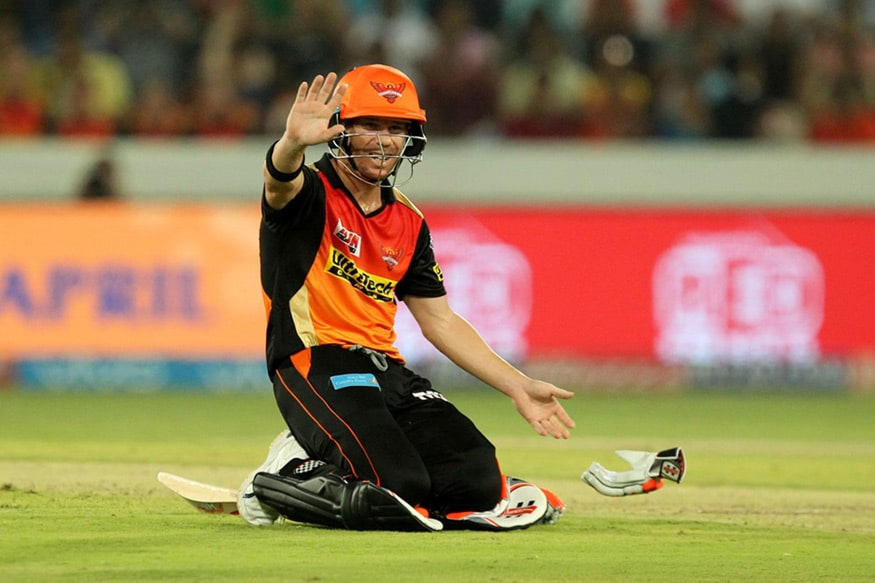 Australia cricketer David Warner discovered Tiktok during the lockdown due to the coronavirus pandemic thanks to his family, but will wake up to a lot of comments related to the app, especially from India, after 59 apps with Chinese links were banned by the Government of India.
India spinner R Ashwin and cricket fans took to social media sites to have a go at the Australian opener. Warner's social media posts are a huge hit in India and his TikTok 'performances' stands out. He has more than 4.6 million fans in the Chinese video-sharing app, mostly Indians.
Warner, has established himself and kept fans entertained as a social media star with his song and dance routines, mostly to the tunes of popular Indian songs.
But on Monday, Warner's name featured prominently social media with fans taking a dig at Sunrisers Hyderabad captain.
Ashwin tweeted, "Appo Anwar?" and tagged Warner, translating to 'Then Anwar?'. His tweet became an instant hit, garnering more than five thousand likes within a couple of hours of posting it.
Appo Anwar? @davidwarner31 https://t.co/5slRjpmAIs

— Ashwin (During Covid 19) (@ashwinravi99) June 29, 2020
Here are some more reactions:
When you lose your entire audiece in a day!#TikTok #59Chineseapps #59chinese #DavidWarner pic.twitter.com/EvFCsajhGg

— hitesh makwaney (@Chill_Sergeant) June 29, 2020
Waiting for Australian Government to ban Tik Tok #BanTikTokInIndia #DavidWarner

— Kirtik Mitra (@Kirtik_Mitra) June 29, 2020
Indian govt ban 59 chinese apps, including Tik Tok. What will @davidwarner31 do now ??#Warner #TikTok #DavidWarner #Australia #tiktokbanned #tiktokbanindia pic.twitter.com/hfUVeEhjjM

— Najeeb ul Hasnain (@ImNajeebH) June 29, 2020
Second time in 2 years David Warner will have to part ways from his career. https://t.co/wfzQ9ZC6sf

— Manya (@CSKian716) June 29, 2020